The World of the
Innu of Ekuanitshit
The permanent exhibition, "The World of the Innu of Ekuanitshit", is the result of a collaboration between La boîte Rouge Vif and us, Ekuanitshiunnuat (people of Ekuanitshit). La boîte Rouge Vif is an Aboriginal non-profit organization dedicated to the creation of tools for cultural transmission, and is affiliated to the Université du Québec à Chicoutimi.
Their design team includes us in the entire creation process, and thus the exhibition is entirely in our image! There are videos and immersive installations, as well as topographic maps and a rest area to listen to legends, to a little bit of history and modernity, and to listen to OUR vision, OUR word!
You will explore our language and way of life through the following themes: life on the islands and on the Nitassinan, the importance of the elders, salmon, berries, and medicinal plants, and much more!
For many, 2 hours is not enough!
We hope to see you soon.
View fees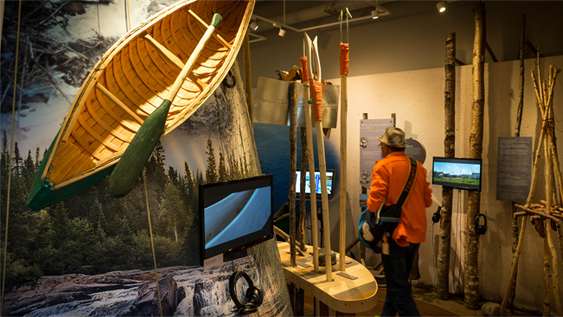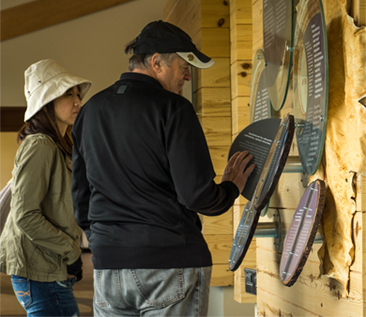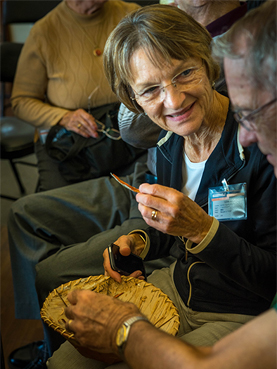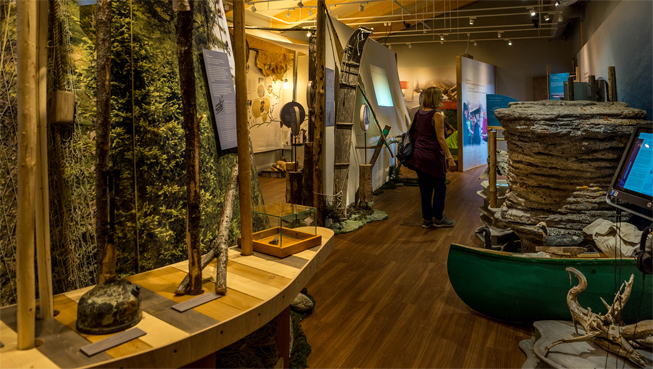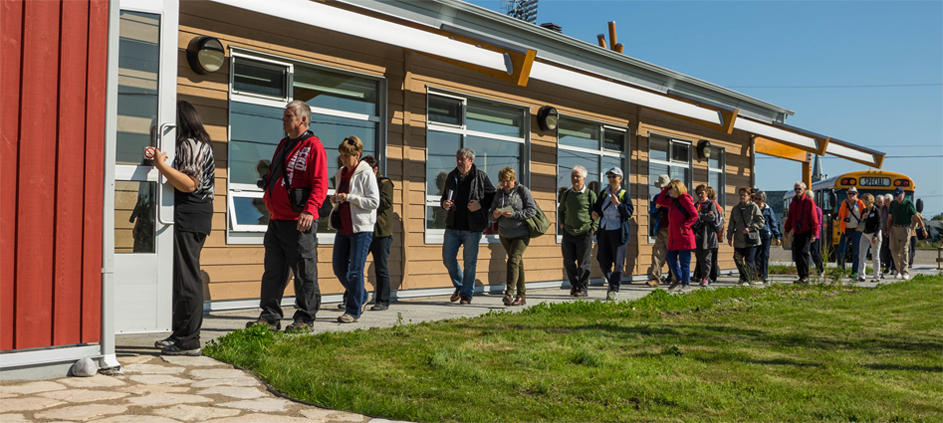 Fees For Permanent Exhibition
Kids
Children 5 years and under: free • 6 – 17 years: $5
Student
with ID: $5
Senior
55 years or over: $5
Adult
$12
Family Fee
2 adults and 2 children: $29
Group
cost known upon reservation: 418-949-2067
Prices are subject to change.
for any information or reservation.